Number 3's Meaning in Numerology: A Zest for Life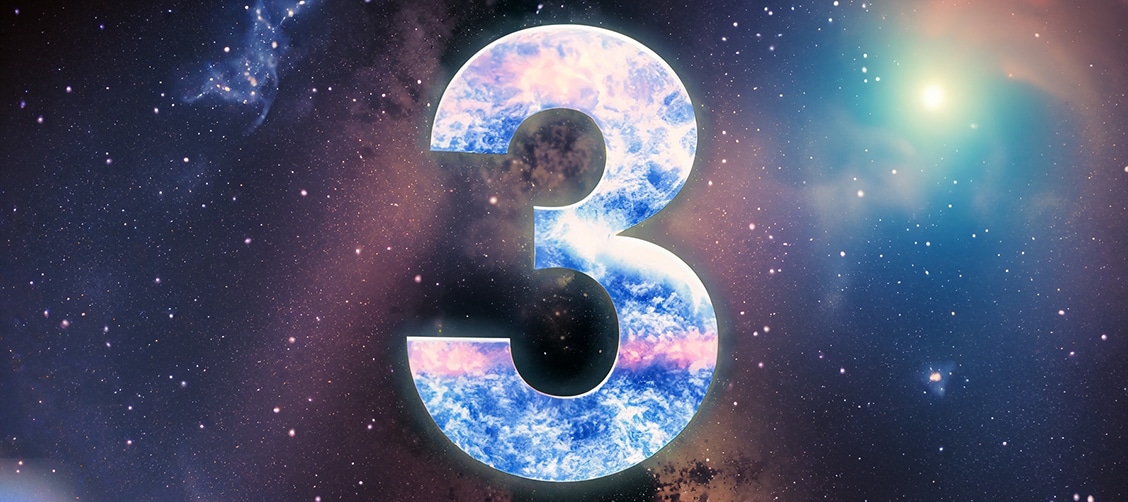 Numerology Guru: 10+ Yrs Unveiling Life's Code
November 27, 2023
Introducing number 3 according to numerology. What happens when you combine the tenacity of number 1 with the intuition of number 2? You get a creative genius with seemingly limitless energy to entertain, socialize, and imagine.
In numerology, the number 3 is a whirlwind of expressiveness, joy, and boundless, childlike imagination. Threes possess vibrant energy, opening doors to self-expression and communication. Three's magnetic personality draws people into its exciting presence.
What is Numerology?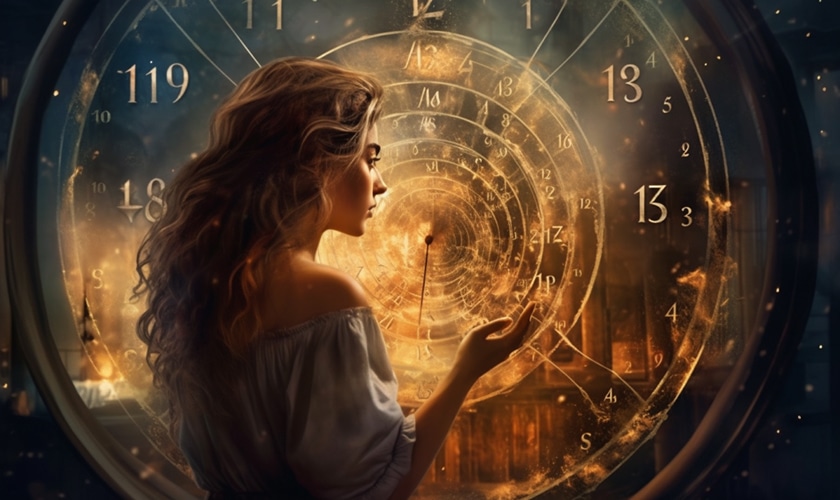 Numerology is a philosophy derived from a multitude of ancient spiritual practices including the teachings of the Greek philosopher Pythagoras (yes, the one who came up with the Pythagorean Theorem).
Dive into the fascinating world of numerology, where each number resonates with a unique vibrational frequency that can provide insights into your life path, destiny, and even your personality traits. Our comprehensive numerology calculator is meticulously designed to reveal more than 20 personalized numerological parameters by seamlessly integrating the ancient knowledge of Pythagorean numerology with modern computational power.
Access Your Personalized Report: Discover Your Numerological Depths
Experience the convergence of tradition and innovation as our tool deciphers the intricate tapestry of numbers that influence your existence. Whether you're seeking clarity about your purpose or curious about what the future holds, our calculator offers valuable insights based on time-honored wisdom.
Numerology boils numbers down into their most essential forms, extrapolating their secret meanings. Depending on where the numbers appear in one's life, they can reveal people's personalities, desires, destinies, energies, and connections with others.
For example, the charm of three can inspire happiness, imagination, and the joy of connection in others, fostering friendship and harmony. But there are also some hidden and unexpected meanings behind the number three. So now, let's expand on what numerology says about the number three.
Numerology Number 3: Everything You Want to Know
People in alignment with the number three often find themselves surrounded with laughter, vibrant expression, beauty, artistry, liveliness, and friends. The purest essence of the number three is the joy of life.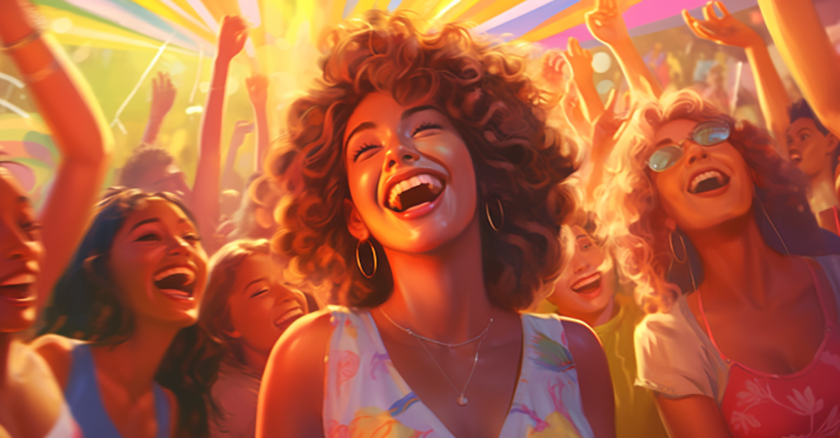 Their talkative habits, way with words, warmth, and effervescent nature makes 3 the life of the party, a social butterfly who influences and inspires others to embrace their individuality and gifts. This irresistible energy of the number 3 is why so many others in their life build vibrant, fulfilling connections with three personalities.
In numerology, the number 3 may be a talented writer, speaker, singer, musician, actor, teacher, artist, or innovator. The reason three is so imaginative, expressive, and humorous is because it's comprised of the verbal numerological number 1, and 2, the gateway to intuition. These energies interact to make the number 3's ideas pour out into the world, almost uncontrollably.
Best Careers for Number 3
Writer
Speaker
Singer
Musician
Actor
Teacher
Artist
Innovator
However, there are some downsides to living such a seemingly happy-go-lucky and carefree life. When something is wrong or a number three is unhappy, they might try their best to mask their feelings with humor and over-talking. But others will definitely pick up on their displeasure when they inevitably become moody.
Do You Want to Understand Yourself Better?
Numerology could be your answer! Subscribe to our newsletter and learn how numbers can guide you and your life journey.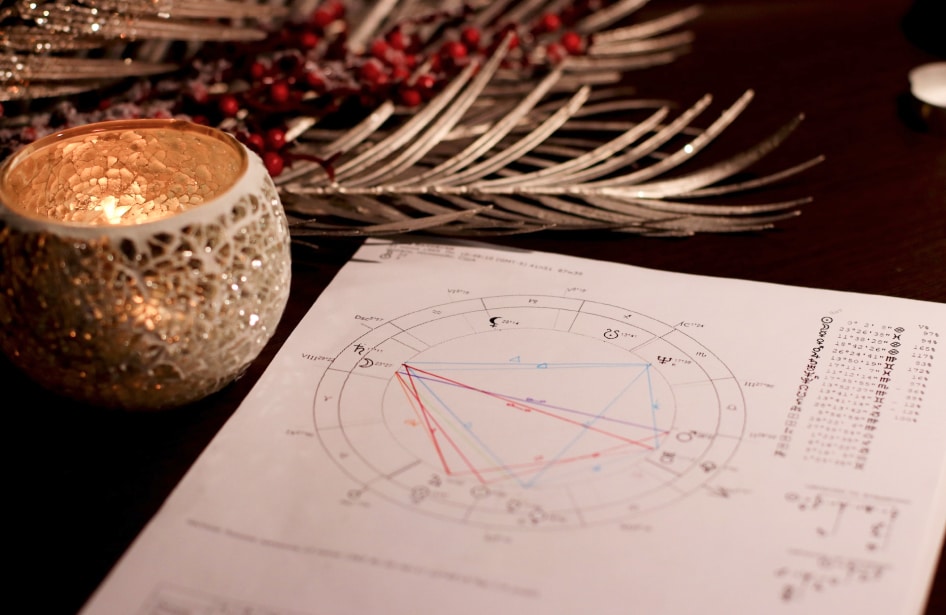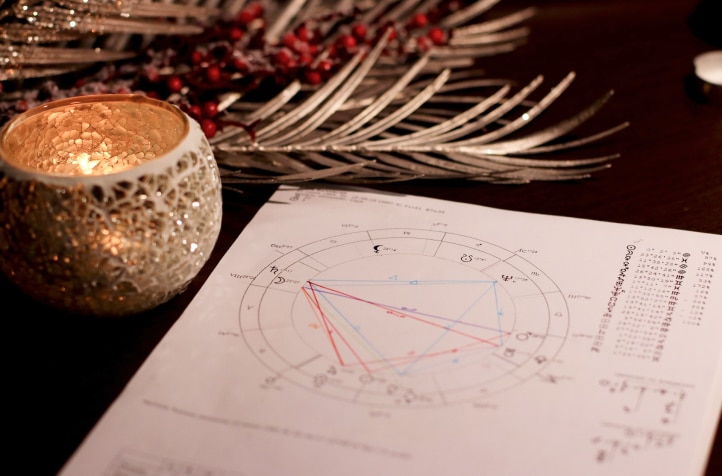 If the three is driven too far into anger, their darker side will explode forth with just as readily as their other modes of expression. The enraged number 3 will lash out with viscous words fully intended to wound the target.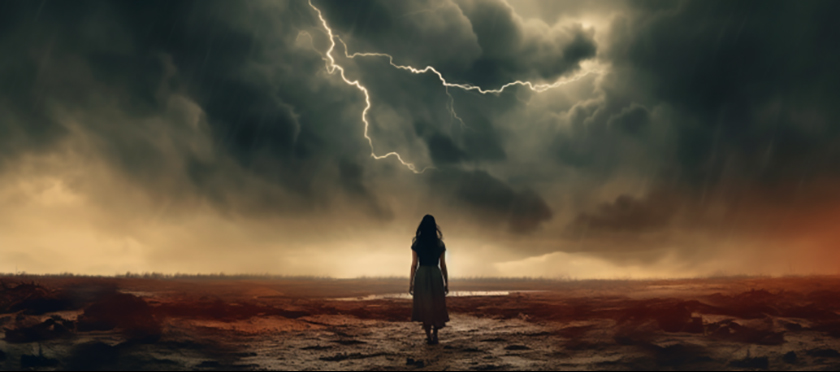 Even the three's most enriching relationships can suffer from the numerological tendencies of the number three if they're not careful. Threes can spread themselves too thin, getting wrapped up in novelty and pleasure seeking. This can cause a hesitancy to commit to relationships (and ideas) and a fear of opening up and becoming vulnerable to possible negativity.
Therefore, the lesson number 3 needs to learn in life is to regulate their primal emotions and the lure of instant gratification. How fitting that the symbol for number 3 in numerology is a triangle. The triangle represents the interconnectedness and balance between the mind, body, and soul.
Numerology Number 3's Characteristics and Overflowing Personality
Now that we have a vignette of what it's like to be around the alluring and exciting number 3 archetype, let's go into more detail about all the potential ups and downs.
Artistic, creative, and expressive
Positive
Resilient
Imaginative
Problem-solving
Skilled with words
Forthright about feelings of love, affection, and friendship
Purity
Joyful and warm
Social and delightful to be around
Admired
Naive, frivolous, superficial
Distraction, lack of purpose or follow-through
Critical or demeaning when hurt
Deceitful
Envious of others' abilities and attention
Retreats when uncomfortable in social situations
Moody, dramatic, or over-sensitive
Childish or immature at times
Can't take things seriously
Impatient
Neutral Personality Traits of Three
Late bloomer or late to mature
Often outshines others
Fun-loving
Emotional
Expressive and communicative
Highly social and charismatic
Deep understanding of metaphysical
3 Personality Traits and Characteristics in Context
Now you can piece together the idiosyncrasies of 3's character to see how certain traits can have abundant potential for either the positive or the negative.
The three's childlike nature can translate to energizing youthfulness, childlike imagination, wonder, and innocence. Or the pendulum can swing to the other side, towards childishness, immaturity, impatience, and meaningless novelty seeking when it would be better to take things seriously.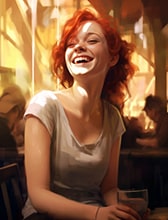 Decoding the Complex Character of 3
Expressiveness might inspire joy or ignite anger, while sociability could foster unity or breed superficial relationships.
Expressiveness might inspire joy or ignite anger, while sociability could foster unity or breed superficial relationships.
Their expressiveness can unleash overflowing wells of joy and inspiration, or on the other hand, unlock deep caverns of anger and hurtfulness. Their social proclivity can be a blessing, bringing people together for mutual benefit, or they can get lost in a web of superficial acquaintances. Similarly, their tendency to have an outpouring of ideas can be a priceless resource or a frustrating mess of incomplete thoughts.
More Features of Numerology 3
Lucky Colors for Number 3:
The lucky colors of three are, naturally, those liveliest and most enchanting of colors: gold and yellow.
The crystals that go with the number three are turquoise, amazonite, and topaz.
The heavenly body with dominion over the number 3 is Jupiter.
Three shares a unique space with the numbers 6 and 9, all of which have an artistic, inspiring, soulful, and warm air. Another thing they have in common is an affinity for the metaphysical and spiritual.
Finding Number 3 in Your Numerology Chart
Did you know that numerology 3 can appear in many different mysterious ways throughout your life? Find out whether you or someone you know might resonate with the number three by using the numerology charts to find the Birthday number, Life Path number, Expression number, and Soul Urge number.
Life Path Number 3
To find a Life Path number, add the following:
Add the digits of the birth month, birth date and birth year
Keep adding together the digits until arriving at a single digit (or master number)
If that final number is 3, the person in question has a life path number of 3
Life Path number three implies that the person tends to steal the spotlight with their talents, essence, and ability to embrace creative endeavors. They may have a knack for music, art, writing, and other creative outlets.
Someone with a Life Path number of 3 has an infectious energy and enthusiasm that captivates others' attention. Their imagination and skilled communication and expression make them effortlessly entertaining and uplifting.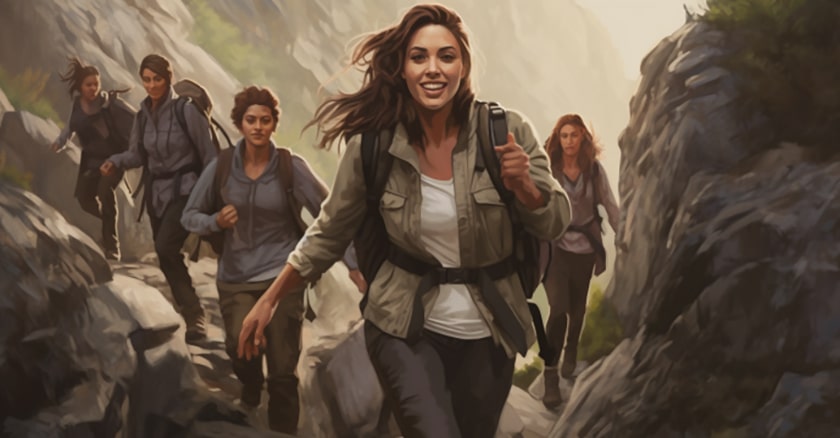 Birthday Number 3
Birthday number 3 means that someone is born on the third of the month. Those with birthday number three are known to be friendly, upbeat, limitlessly creative, happy, and draw crowds with their vibrant personalities.
Expression Number or Destiny Number Three
The destiny or expression number appears when you add together all the numbers in someone's name and reduce that sum to one digit.
The three may be destined to be a funny, magnetic character and an artist, but they can also suffer from a lack of maturity and seriousness. Sensitivity and experiencing every emotion with such intensity can be as much of a curse as it is a blessing until the three learns to self-regulate.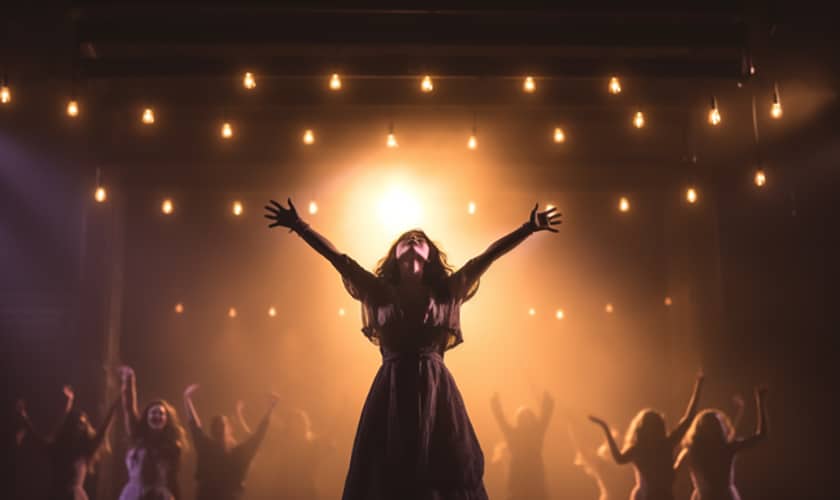 Their passion and sense of humor might, however, help the number 3 personality find work that is fun and uplifting, as long as they can strike a balance and take their responsibilities seriously. Threes must take care not to be jealous of other talented individuals or become dramatic or dishonest.
Soul Urge Number 3 in the Numerology Chart
You can extract a soul urge number from someone's name by taking all the vowels, adding their numerical values, and reducing the result down to one digit.
The number 3's soul urges may be attention, connection, and enjoying life. Accordingly, they may end up being flirtatious and bubbly. They let fun times and enjoyment lead them, which can yield an exciting, fast-paced, and remarkable life.
The number 3's soul urges may be attention, connection, and enjoying life. Accordingly, they may end up being flirtatious and bubbly. They let fun times and enjoyment lead them, which can yield an exciting, fast-paced, and remarkable life.
But, this is where the three can get themselves in trouble. He or she always thinks the grass will be greener on the other side of the fence. An insatiable appetite for life and pleasure can lead to turmoil when it makes them indecisive, damages relationships or prevents depth in relationships.
Their craving for attention can get the best of them as well, making others feel invisible or like they are always taking a back seat. So, the 3 type may do well to share the spotlight once in a while and temper their urge for center stage. They will have a more balanced life when they give genuine recognition to everyone who deserves it and avoid taking others for granted.
What Secrets Do Tarot and Astrology Hold About Numerology 3?
The number three may also be embedded elegantly into your Tarot readings and your astrology sign or natal chart/birth chart. Here's how:
Empress III: The Empress embodies femininity, abundance, and creation, and she is the third card in the Major Arcana. Just like number 3, Empress III conjures the joy of life and self-expression, but she does so through symbols denoting the fertility of ideas, birth and new beginnings, and manifesting creative potential.
3s of the Minor Arcana: In the Minor Arcana, each suit possesses its own significance and energy. Each 3 within these suits represents a component of creativity or communication. For instance, the 3 of Cups is about joyous celebrations, connection, and collaborating in creativity. The 3 of Wands portrays the idea of creative visions expanding into reality.
Hanged Man XII correlates with numerology 3 less directly. But this tarot card's link to number 3 lies in the concept of new perspectives and introspection that are meaningful to the 3.
The World XXI Card is the final card of the Major Arcana. The World is a wholeness, completion, or the close of a journey. Imagine the closure of releasing some inner expression, realizing one's potential, or following a creative project to its conclusion.
Numerology Three and Astrological Birth Charts
Gemini embodies the same curiosity, adaptability, and communication. People born under Gemini tend to be intellectual, social, and naturally gifted in self-expression.
Sagittarius is as fiery as the number 3 is bright and lively. Sagittarius is adventurous, enthusiastic, philosophical, and optimistic, with the heart of an explorer and a voracious eagerness to learn.
---
In conclusion
In numerology, number 3 enjoys a wondrous, lighthearted, and cheeky existence, alongside a whole world of possibilities to explore. The three may have to overcome tendencies like pettiness, childishness, fruitless ideas, or superficiality.
But, once the three gets past these hurdles to the other side, they will doubtless fill their corner of the world with radiance, joy, interpersonal connection, creation, and passion.
Number 3
Numerology's number 3 represents a joyful existence, with creativity and connection emerging upon overcoming personal challenges.
Kelly Lord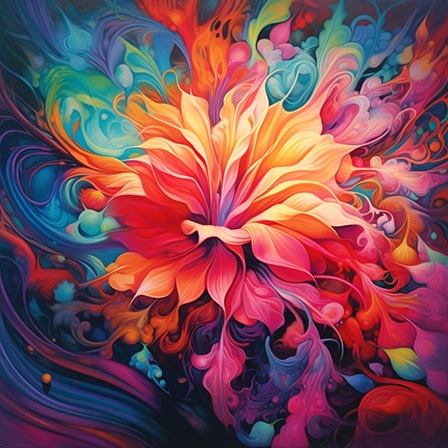 It all depends on the individual's ability and will to steer the powerful force of their expressiveness, emotion, and innovation. If they achieve this feat, number 3's will watch a world of opportunities open up before them, full of promise.
Anyone who knows a three will be familiar and fond of their humor, creativity, talent, enthusiasm, and supernatural pull. Knowing how to become their best selves in following their dreams and nurturing their relationships is key.
Threes will do best in life when they fearlessly chase their inner drive and resist their fear of relational intimacy. The 3 will then find that, even underneath the dazzle and occasional volatility, the right people will adore them for who they truly are.
So if you or someone close to you is a three, buckle up, hold on tight, and get ready for the indescribable experience of a lifetime.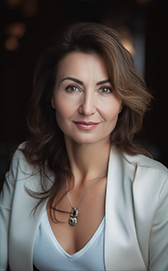 Numerologist, Writer
Kelly Lord, the expert numerologist at Esoteric Lounge! The author of numerous articles on the influence of numbers and dates, she has been exploring destinies for more than 10 years and has helped more than 5000 people to understand themselves.
Join Our Numerology Newsletter!
Get the latest Numerology insights with our newsletter.